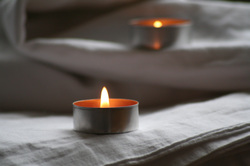 #9 - (11/8/85) – Chester the Molester (my term of endearment for him), he was
21, (I was 30) from an east suburb. Met at Club Jamison's – he only rates an
(8), but he was SO cool and he came back for LOTS more. A pipe-fitter by trade, with blonde hair and very nice, desirable blue eyes that said he wanted to fuck
me.He let me know how bad he wanted me and had a unique coolness about him. That exact "coolness" I absolutely needed regardless of looks or age or hair length or marital status. He was the youngest I'd ever been with, and had a great, big cock that was hard forever. Cute and studly were the 2 words I used for Chester. We fucked a LOT. His looks reminded me of young Richard Gere. He was very hot. He was very different. Just unique in the way he was so laid back. Also got into kinky stuff. Brought a huge dildo over one time. I had actually never seen
one before (live and "in person" that is), let alone one the size of this one. And of course it vibrated. It got used a few times, but then stayed around long after he did. Wow did he lick fantastic. Just dove in. Never felt that kind of frenzie before. He was such a fun, cute, young thing.... Ended up with 8 slashes on my "bedpost". Yep, he was cool. Ok, this is back to being fun.

Had my second 3-some with Chester and his friend, we'll call him
Nickle. Yes, Nickle.

So did I say Chester came back for more? Is this a "bad boy"
thing? I guess so.