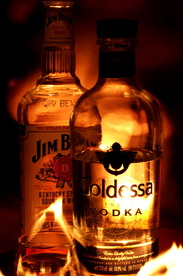 #18 - (Tues. 2/4/86) Mickey Filicki – (23 yrs. old ) Got a solid (9+). Met at a local Benny Mardones concert – was the greatest time. The best I'd ever had so far. Really. The cutest, tallest – he was 6 6", super thin, but muscular, very talented, and (of course) he played guitar like a motherfucker, just like Eddy VanHalen, ooo baby, baby... I liked everything about him. Spent that night with him, then 9 times more for the next 2 months, tho nothing exclusive – no commitment. Was just so much fun!

We traveled one night to see a band in a town about 45 miles away, so we got a motel room and partied afterward all night with lots of lines, and plenty of alcohol, weed and valium. He played
guitar and we both sang in between lines and shots and hits. Took many pics of this fun party time. He turned out later to be a bit of a drag. Oh well... Hey, I don't want a relationship with you either. It was fun. The sex was good. So, see ya!

1 month later...

#19 - (Wed. 3/5/86) I meet this dude – Ricky – was 24 years old and he also rated an astounding (9+). Gorgeous and dripping of
sexy swagger, coolness, confidence. Another tall guy, 6'4", thin, with thick shiny brown hair and "melt-me" blue eyes. A cocky smile that was a bit over-confident, which somehow made the challenge more appealing. We met at the Marriott across the street from where I worked during Happy Hour that Wednesday. We met eyes a few times, then looked away. Spotted each other again, when we fixed gaze and smiled. That was it. Got to flirting and hanging out with this gorgeous guy. He was buying me drinks and I made him grovel. You need to show me you are "worthy". Compliments help and he sure provided. It naturally progressed to"ooooohhh baby, should we get outta here?", he whispered in my ear as I sat on his lap at the bar. I felt his breath on my neck and his cock where I sat and there was no debate.

Had a fantastic time at my house, then later a few more times. Along with being so cute, and those melt-me blue eyes, he had a big, hot cock. It was just his "dirty-ness". Ricky broke in my
new satin sheets. Which I always smile when I think of. Also fucked him in the Ladies Room at the Marriott and in a Limo outside the hotel (oh, I can't forget about the limo) – (That's coming up in a later post...)

He took me for motorcycle rides which were both scary and
exciting at the same time. Exhilarating, I'd say he was. And later I couldn't believe it, what a small world – I found out he was Mickey Filicki's older brother. When I found out their last name, I was so shocked. It didn't matter to either one of them though. I saw a high five or two.

Filicki brothers were so fuckin' great. (The blood line in that
family – whoa...) (So I gave them both a 9+ -- yep, they both deserved a 9+ !!!)

Never did get to have a "Filicki sandwich" they both so eluded to ... That sure would have been delicious!!