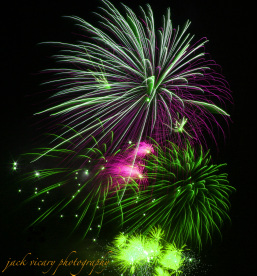 # 41 – (Mon. 9/1/86) - Cole Connor, (22) from a west suburb. Another one I met at the fair. He worked at a booth I happened to stop at and there was an immediate mutual attraction. He got an (8). He had blonde hair that just covered his ears looking shaggy and light blue eyes. He had the coolness I loved and a sense of humor too. It was immediate.

Wow was this another fantasy. So wild and crazy. I love the adventurous side of me. My summer sure went out with a bang! We fucked in the infield of the race track at the fair. It was unbelievable. Nobody was around so we did it on the grass, under the stars to the fireworks display and rock music that was being played through the loudspeakers. It was like a dream. THIS I will never forget!

He picked me up and spun me around while penetrating my vagina. My legs were wrapped around his waist as he held my ass in proper position, and we laughed and laughed uncontrollably. I remember throwing my head back and looking up at the sky and the stars and the fireworks, feeling my hair flying around in the wonderfully warm summer night and feeling how cool it was, how comfortable, how far from danger I was. I absorbed the moment and how much I loved the stars and the music and fact that this hunk of a man was inside of me as we felt the same. Throwing both our heads back and laughing aloud. And still there was nobody around. I couldn't say no to this one and it was SO right. It was so much fun! It was so perfect! Throw your head back and feel that summer breeze. It was reckless abandon. And I absolutely loved it. It was epitome of summer passion.

See ya later tho – have a nice life. Sure was fun!